Downey Family Dentist - Child, Teen & Adult Dental Care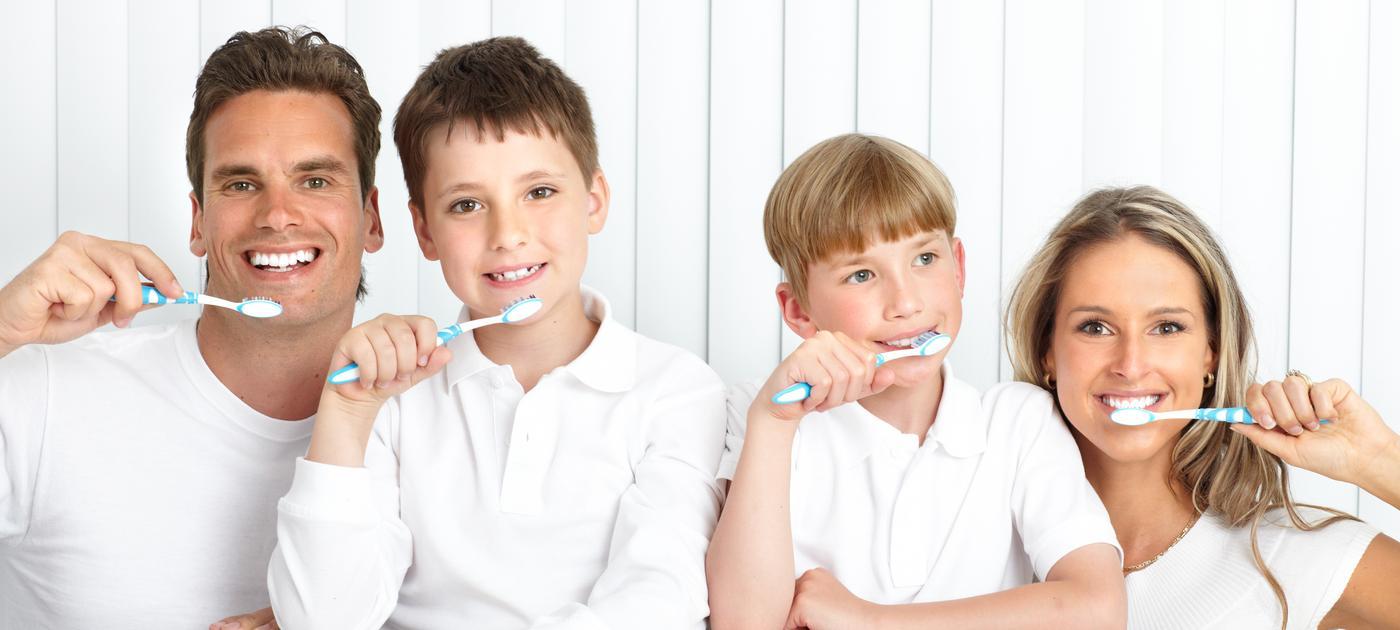 We understand that it can be difficult to find a trustworthy family dentist in Downey. If you want the best oral health care for your family, it is important to find an experienced and skilled Downey dentist that will help you create healthy smiles for everyone in your family. The team of dental professionals at Downey Dental Center have years of experience in improving the health and aesthetic value of their patients' smiles. Their focus on patient care and commitment to continuing education ensure the best treatment possible for all members of your family. 
At Downey Dental Center, a general dental examination and tooth cleaning can help you achieve and maintain excellent oral health.  It is important to receive preventative care and have your dentist treat any problems as soon as they arise.  Modern dentistry has made dental procedures comfortable and pain free.  Your first dental visit will include a thorough history of your teeth and examination. 
Your dentist will spend some time getting to know you and your mouth and will ask you about your general health because it can affect oral health. Your dentist will ask you about your medical and dental history.  It is important to tell your dentist about any medical problems that you are having or have had as well as any dental health issues you have had.
Your dentist will examine your teeth for signs of decay.  Your gums and soft structures in your mouth will be examined for signs of infection or disease.  X-rays may be taken of your teeth, gums, and bones to provide more information about their structure and health. 
Dental X-rays are a painless procedure.  It simply entails that you gently bite down on a "bite wing" film placed on your teeth.  X-rays do not hurt, but require that you remain motionless while the pictures are taken.  Dental X-rays emit no more radiation than watching television or spending a day in the sun.  As a precaution, a lead apron will be placed on your body.  Women that are pregnant should inform their dentist.  They should only receive X-rays for emergency situations.
In some cases, a dentist may take a panoramic X-ray.  This type of X-ray shows a complete image of your upper and lower jaw in one picture.  The image provides more information about your teeth alignment and bite pattern.  A full-mouth series of radiographs (FMX) may also be taken.
Your teeth may be cleaned at your first visit or during a following visit. Your dentist or a dental hygienist will clean and polish your teeth.  Special instruments will be used to carefully scrape plaque and tarter from your teeth.  Your teeth will be flossed and polished.
When your examination is complete, your dentist will make recommendations for your home oral health care and a treatment plan.  Your dentist may suggest a particular type of toothbrush or cleaning product.  Your dentist will let you know how often you should have your teeth professionally cleaned and examined.  This can vary from person to person and is usually every six months to a year.  You may need to make an additional appointment for a treatment, such as having a cavity filled.  To ensure healthy teeth, you should make and attend all of your dental appointments.
Contact Our Downey Family Dentist
At Downey Dental Center, we believe that everyone deserves exceptional dental care, no matter their age or circumstance. For personalized, high quality dental care, contact our experienced family dentist in Downey and make your appointment today.